Anything on the display case that delights us naturally draws our fascination anytime we look at it. Our likelihood of expressing excitement increases, particularly during festive times when our visual systems gain the ability to identify specific color patterns and product graphics.
Because of this, certain companies have an inclination to utilize seasonal packaging in conjunction with brand advertising approaches to commemorate notable milestones.
Using seasonal packaging allows firms to update their image and become more relevant for the particular time of year, which draws in customers who are new as well as regulars. While some advertising themes may not be appropriate for all goods or companies, brands can show to their consumers that they are aware of their tastes by utilizing seasonal packaging. Contrary to popular belief, seasonal packaging isn't simply appropriate for Christmas Eve or New Year's Eve festivities. In fact, most business sectors can benefit from seasonal marketing trends all year long.
What Is The Meaning Of Seasonal Packaging?
Utilizing certain materials and hues to correspond with seasonal variations is known as seasonal packaging.
Typical examples include:
In the intense marketplace of today, it might be tricky to make oneself stand from the competition. However, you may still maintain the irresistible appeal and character of the company you run. Leveraging Affordable Seasonal Packaging can actually help you attain both objectives by making your business feel more up-to-date and lovable in the spring and summer. while drawing in new clients during the cooler seasons.
Why Is Seasonal Packaging Important?
One really smart promotional move is seasonal packaging. It promotes your company's efforts to raise revenues and maintain relevance in times of intense competition.
Finding festive activities that align with your company's goods and taking profit from low MOQs are the keys to effective seasonal packaging for smaller enterprises. This facilitates the process of coming up with distinctive holiday designs that will set you apart from the competition.
The primary upside of seasonal packaging is that it encourages client retention and builds a relationship with the company that extends beyond the holidays. Put simply, it positions you for achievement in the year to come and afterward!
What Is The Meaning Of Seasonal Goods?
Items that a provider only offers as regular supply during specific times of the year are referred to as seasonal products since they won't be put back up for selling until the start of a new season when that vendor will carry them regularly. In a nutshell, such products are unavailable in certain seasons.
Best Seasonal Packaging Tips:
This section is intended to offer professional guidance and suggestions in the event that your company is thinking about using seasonal packaging. So here are the best Holiday Packaging Ideas:
Tip#1: Be inventive.
Tip#2: Make your brand identifiable.
Tip#3: Get ready.
Tip#4: Make a plan for your promotion.
Tip#5: Recognize your expenses.
Tip#6: Avoid super stocking.
When Should I Utilize Seasonal Packaging?
Are you having trouble deciding when to utilize seasonal packaging?
All year long, there are lots of chances to use seasonal packaging, but not all of them will work or be good for your company.
Seasonal packaging should be used at different times depending on your target market and sector. The following are some of the important periods of the year when you could employ seasonal packaging, however not all of them will be advantageous to your company:
Halloween.
Christmas.
A company's milestone.
Father's Day or Mother's Day.
Easter.
Holidays.
And many more.
Packaging Design Trends 2023- From Minimalism To Ecological
The design of packaging has undergone a change in the last few years. Customers are searching for organizations that share their morals as they become more conscious of the ecological effects of packaging.
For future holidays, keep your belongings elementary but delicate in their packaging panaches to lease them pop out. Modest designs and fresh patterns will lend your possessions a fashionable appearance that will make them unique on shelf space. Sleek typefaces and sparse decorations will give your packaging a sophisticated look without sacrificing its joyous feel. When designing packaging, think about utilizing a striking color palette.
What Are The Benefits Of Seasonal Packaging?
Foodstuffs, beverages, cosmetics, and home goods can all be packaged in seasonal packaging. As a result, it has many benefits, the top of which are:
Revamp the perception of your business.
Ignites devotion to your company.
Improving occasion-based marketing.
Promote impulsive purchasing.
Make wonderful memories.
Flexible packaging designs.
Maximize product enticement.
Let's discuss these benefits in detail. Here we go!
Revamp The Perception Of Your Business.
Because of the intense competition, you must act strategically if you hope to differentiate yourself from other businesses and grow the percentage of your market. Enticing Seasonal Packaging Design is a brilliant way to showcase your organization's energetic and new personality while also conveying the idea that you are one of the best companies that understands your customers' wants and works to meet them. As a result, using such packaging might assist you in updating the overall impression of your business and entice clients to eagerly await the arrival of your subsequent seasonal offering.
Ignites Devotion To Your Company.
You might see drops in interest or a dip in client involvement, regardless of the size of your following. Rebranding your business can help rekindle interest in it and boost sales, driving purchases, and interaction.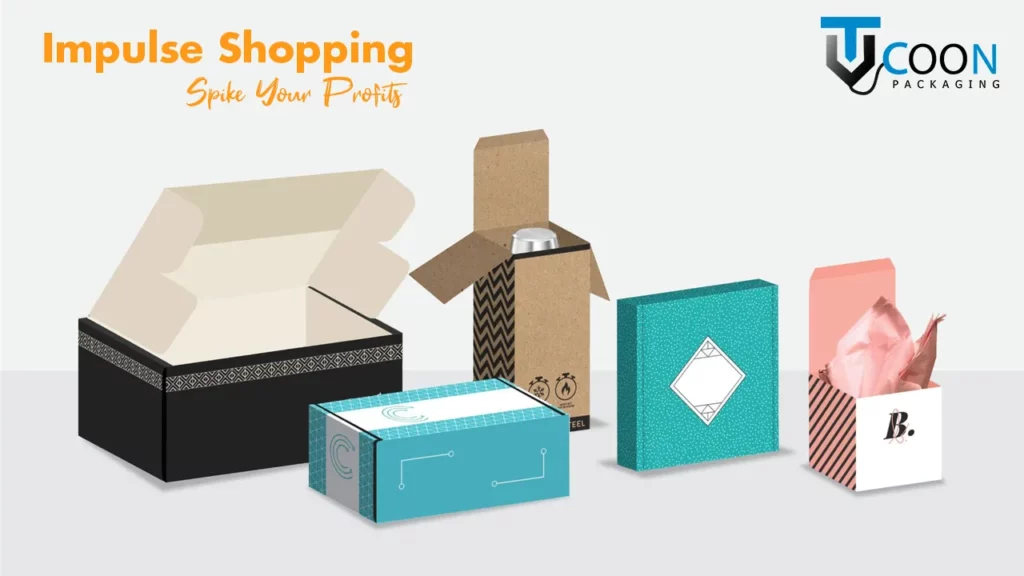 This is especially useful when incorporating that branding into your online social networking profile. The majority of your admirers are accustomed to witnessing your consistent postings and logo. Your organization becomes noticeable in the timeline when you begin including seasonal material and alter your profile image. Customers who haven't visited your page in a while might want to see the latest developments in addition to your seasonal improvements.
Improving Occasion-Based Marketing.
Seasonal advertisements, exclusive discounts, and other alluring offers can be effectively communicated through packaging aesthetics.
Consider the design of a custom packaging solution as a combination of two components: an eye-catching visual aspect to draw clients in and a didactic feature to keep them interested.
It can be very helpful to incorporate your item's worth proposition into the packaging design as a whole.
Seasonal packaging can feature original artwork, limited-edition styles, and goods, as well as details about the sale to entice buyers to buy the item and help your business!
Promote Impulsive Purchasing.
Impulsive buying is very popular around the holidays because individuals find it difficult to stay away from the urge to purchase lovely products that they understand will make wonderful stocking items. When something is packaged with a festive motif, consumers are even more willing to purchase it. Another way to boost conversions is to advertise things as seasonal and short-term offers.
Make Wonderful Memories.
By incorporating the right hues and patterns, you could motivate people to equate your offering with positive experiences, which can facilitate their purchase. Not only does using fewer plastics benefit the environment, but it also helps. Try out some unique custom gift box packaging this year; it might be what sets your organization apart from others in your field. Accordingly, go ahead and try it.
Flexible Packaging Designs.
An old and unattractive design may lose its appeal to customers. As such, it is imperative that brands keep abreast of the most recent developments in packaging layout and integrate them into their overall packaging design approach. Also, make your Seasonal Packaging in 2023 compostable or employ environmentally friendly supplies and use idiosyncratic illustrations. Make your layouts clear and uncomplicated. Well, seasonal packaging design is flexible enough to adjust to shifting customer trends and tastes.
Maximize Product Enticement.
Product attractiveness is increased by imaginative packaging. A product exudes elegance when it is packaged with personalized Christmas designs. Your consumers are seeking gifts for those they care about over the holiday season, and the bespoke retail boxes contribute to the holiday ambiance.
Design Your Own Seasonal Packaging With Tycoon Packaging
It is important to take the edge of the seasonal packaging options both enthusiastically and cautiously. It's not a novel strategy for advertising to obtain a competitive edge through packaging and labeling, but it may be a profitable endeavor.
Should that pique your curiosity, you might choose to delve a bit further into our seasonal packaging design checklist.
You could reinforce your relationships with prospects by making an assortment of distinguishing and powerful seasonal packaging designs.
Do you have a plan for some seasonal packaging? Collaborate with Tycoon Packaging's experts to develop a packaging aesthetic that complements your company's identity and the current season.